Raves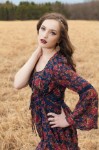 Cayla, K-M High School
"My senior picture session with Ressler Photography was a magnificent experience. The photo shoot was a fun-filled adventure in itself, and they were very flexible and open-minded as we collaborated. Once I saw my images, I noticed how wonderfully they captured my personality in each of my photos and made every image beautifully unique. I could not have asked for a better experience, working with Jake and Tricia was a dream come true!"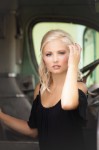 Katie, John Marshall High School
"My senior pictures were exactly how I wanted them to turn out. Jake and Tricia made me feel included and comfortable during my shoot. I was so impressed at how many options and locations I was offered. They included my family and got to know me which made it a great experience. I am so happy with my senior pictures! Thank you Ressler family!"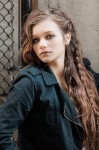 Alyvia, Houston High School
"Tricia and Jake are incredible to work with and grow special bonds with each of their clients to ensure that your experience with them is great. My senior pictures were beautiful and I got so many compliments on them and their uniqueness."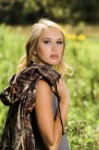 Michaela, Triton High School
"My senior pictures were amazing, they are high quality and well worth it. Also, they are great people to work with!"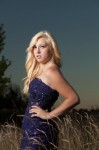 Courtney, Mayo High School
"I can easily say, without a doubt, that Ressler Photography is the BEST choice to capture any occasion. Like many other teenagers, at first I felt weird and awkward doing poses and taking lots of pictures to capture my senior year of highschool. Lots of times that's how senior pictures look, weird and awkward, because people aren't fully comfortable. Jake and Tricia were outstanding at helping me get comfortable, and helping me to show my true self through my pictures. Not only did I have so much fun shooting, I also felt great about myself and had confidence thanks to Jake and Tricia. I will absolutely be coming back to them for future occasions and would most definitely recommend them to everyone I know!"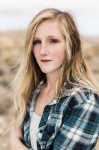 Kaci, Blooming Prairie High School
"Senior pictures were a one-of-a-kind experience. We shot at multiple locations with many outfits. The Ressler's knew how to connect with me. They also made me feel comfortable during all of my shots."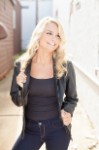 Megan, Austin High School
"I had the best experience taking senior pictures with Ressler Photography. Taking my senior pictures with Ressler Photography was a day filled with lots of laughs, lots of fun, sight seeing, and of course the outstanding pictures. From the make up, to the hair, to the outfits, to the poses, and to their amazing photography skills, the pictures came out better than I could have ever imagined. I could not have asked for a better experience taking senior pictures. It was a day that I will never forget."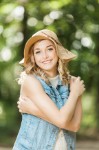 Molly, Century High School
"I cannot say enough awesome things about Ressler Photography. They are more than dedicated to making sure you get the pictures you want. They are always open to anything you have in mind, and the pictures always come out phenomenal. I'm so glad I chose them to do my senior portraits, because I absolutely adore them. I would recommend the Ressler's to anyone in a heart beat."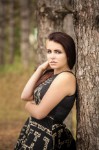 Melanie, Stewartville High School
"I truly enjoyed my senior photo experience with Ressler Photography. They really listened to the ideas I brought to the table, and incorporated my interests into my senior shoot to make my photographs unique. I was especially happy with the opportunity to have photos taken at both the studio and a few offsite locations. The Resslers are professional yet fun; poised yet excited to make the experience memorable!"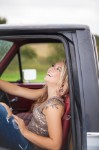 Katie, Kasson-Mantorville High School
"Ressler Photography brings a whole new meaning to senior pictures. Not only do they capture you in your true state but they also make you feel so confident. They really know how to have a good time when your taking pictures. It makes a huge difference when your photographer is fun and open to your own ideas. You are truly in control of your pictures. The turnout of your pictures will blow people's minds. Be prepared to be blown away yourself with how hot you look! 100% would recommend Ressler for senior pictures!"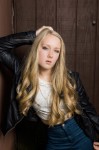 Skylar, Lewiston-Altura High School
"My experience with ressler photography felt very unique! They made it so individual. Jake took the time to get to know me and all the pictures came out to be so "me". I would recommend them if you don't want your boring average senior pictures."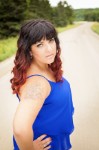 Gabby, Stewartville High School
"I had never had my picture taken professionally before and it was a really great first experience for my senior pictures. Both of you were incredibly fun to work with and the photo shoots were always fun. You took my thoughts about what I wanted for my pictures in my head and made them more tangible. All in all my pictures turned out great and we were more than pleased."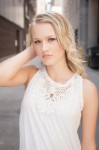 Elizabeth, Hayfield High School
"Jake and Tricia want what their clients want. They work to ensure they receive the best experience possible and leave with the images they had been picturing. Ressler Photography's ability to produce one of a kind photos not only sets them apart but creates fun and memorable picture taking."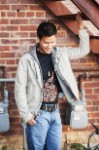 Zach, Kasson Mantorville High School
"One of my best friends was a spokesmodel and after seeing her photos I really wanted to get my senior pictures done by Ressler Photography. Working with Jake was the first time I've ever had to pose for a camera professionally, and I really didn't know what to do. Throughout the photoshoot, he helped me with posing, but what was most important was being yourself. It was fun doing several different setups inside and outside, and as the day went on, I felt more comfortable. My favorite advice from him: "No forced smiles -- the camera will capture that."